Books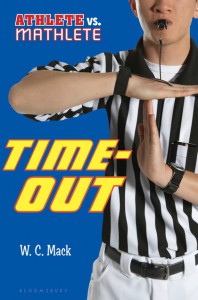 Athlete vs. Mathlete #3 – Time-Out
There's only one slot left at the local basketball camp, and both Russ and Owen Evans want it, but it goes to Owen. Russ's only option is the "Multi-Sport Sampler" camp, and he's anything but enthusiastic.
When the twins arrive at camp, though, things take an unexpected turn. From the moment he sees the grit and natural gifts of the other guys, Owen suspects he's in over his head. Meanwhile, Russ is inspired. He studies the science of soccer, volleyball's variables, and the principles of pole vaulting, delighted to discover that it all makes perfect sense.
But when he sees how bummed-out his brother has become, Russ knows it's his job to snap Owen out of it. Can he convince his ever-competitive twin to let down his guard and learn from the Hoopster hotshots?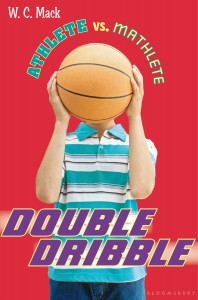 Athlete vs Mathlete #2: Double Dribble
One month ago, academic whiz Russell Evans never thought he'd be a basketball superstar. But now he's playing on the seventh-grade team alongside his fraternal twin, Owen, and they're tearing up the court. The Pioneers are on a winning streak, and Russ and Owen are getting along better than ever. Until the Matthews twins (Mitch and Marcus) show up. These twins are a triple threat: practically basketball pros, academic geniuses, and . . . identical. Things heat up on the court and in the classroom as these brothers are poised to rule the school.
Now Russ and Owen are fighting for the spotlight, and sabotage seems like their only hope. But when Marcus suffers an injury and Mitch falters during a big game without him, it becomes clear that the Matthews are powerless when separated. Will Russ and Owen take advantage? Or do they have other plans in mind?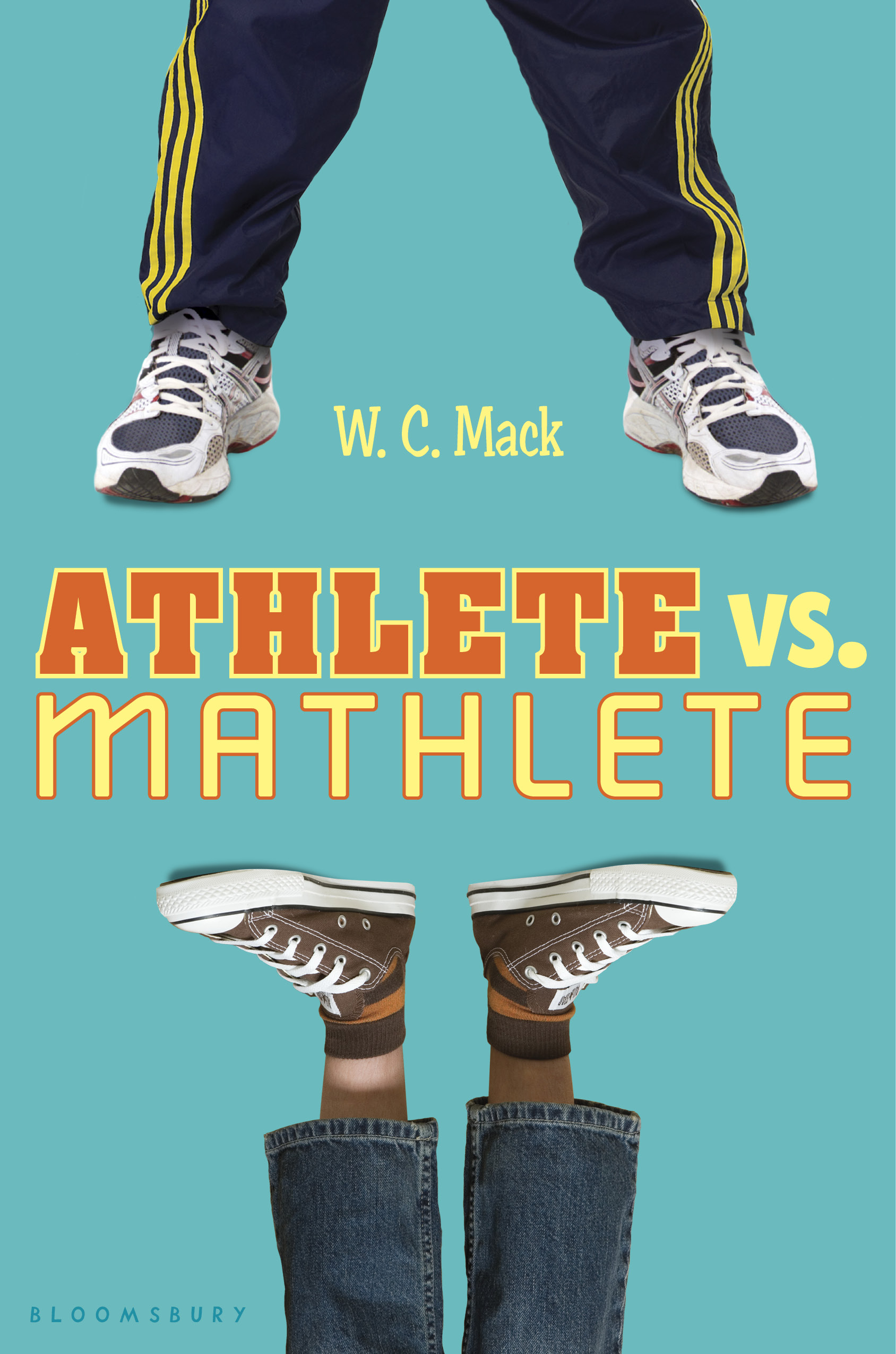 Athlete vs. Mathlete
Owen Evans lights up the scoreboards while his fraternal twin, Russell, is all about the Honor Roll.
But when a new basketball coach needs Russell's height at center court, a jealous Owen has to fight to stay in the game and decide whether his brother's failure is more important than the team's success.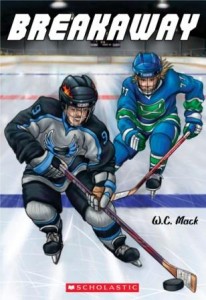 Breakaway
Nugget McDonald can't wait for his Christmas Break Hockey Camp – a solid week of coaching from retired Canuck Danny Holbrook!
But Mom signed him up late and instead of an NHL hero, Nugget will be training with. . .Katie Gunnar. On a team that includes girls from the Cutter Bay Blizzard!
Will the coach's two Olympic gold medals be enough to win Nugget over? And even if he does come around, will his team stand a chance of beating Danny Holbrook's by the end of the week?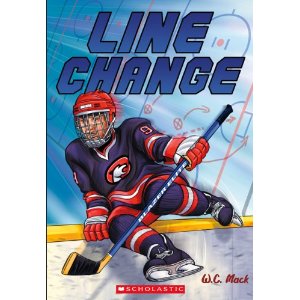 Line Change
JT McDonald is finally back on the ice with his team, doing better at math thanks to tutoring from his teammate Eddie and sporting the awesome new helmet he bought with his prize money from the Vancouver Canucks contest. Everything seems to be getting back on track for JT. That is, until Coach O'Neil has a bad fall on the ice and the team is left without a coach mid-season.
JT is thrilled when his dad steps in to lead the team — but his teammates have a harder time adjusting to the new coach. Suddenly practice time isn't fun anymore, they're fighting among themselves, and they're devastated when they lose a game that should have been an easy win. Can the Cutter Bay Cougars get back on track before the season ends?
Hat Trick
He's small but he's tough, and it's finally JT McDonald's year to shine.
He's only grown half an inch in the past seven months, but this season he's not going to let his size stop him. His blades are sharp, his body is strong, and he's determined to play against the biggest team in the league, no matter what his coach says.
But a new player from a rival team may ruin JT's plans to rule the rink, while trouble in math class could sabotage his chance at a shot from center ice during a Canucks game.
Can JT make his efforts off the ice start adding up, so he doesn't lose out on his hockey dreams?